When living in Canada, Kingston was the place I spent most of my time. A little village, centrally located in between the major big cities, and full of students!
Yes, Kingston is a real student village. It is that kind of place that turns out to be completely empty without them. But this is also what gives it its charm.
But maybe you're wondering: is Kingston worth visiting? Or what are the top things to do in Kingston?
Not sure yet? In this post, you'll get to know the best attractions to visit in Kingston, Ontario!
Besides the beautiful campus, there are several historical spots you should absolutely see if you pass by Kingston. Although this list will not be incredibly long, the little city is worth a visit. The following paragraphs will answer your doubt about the best things to do in Kingston!
Best things to do in Kingston:
Walk around Queen's University's campus
The university campus is an absolute pleasure for the eye since all the buildings are made out of local limestone. Although this campus is rather small for Canada, it hosts one of the most prestigious universities that attracts about 25,000 students each year.
Take a walk around its campus, admire the great architecture and don't forget to stop by Lake Ontario (right next to the campus) to enjoy a beautiful sunset!
Travel back in time at Fort Henry
Probably the most famous attraction in Kingston is Fort Henry. This fort was built in the 17th century by the British to defend the city of Kingston and all its inhabitants. It was the home of British soldiers who spent their time doing whatever soldiers without war did back then because the fort was never attacked thanks to its genius architecture!
Today, it is possible to visit the fort and follow a guided tour by one of the "old" British soldiers who will explain to you everything about life there. The fort is also home to several charming little shops selling a range of local products and crafts.
To me, it was a very special place because it is like a tip back in time. Moreover, it might as well be the only place that gives you a nice view of the city of Kingston.
Top tip: during fall, they provide visitors with a Halloween tour meant to scare you to death!
Take a guided tour at Kingston's old penitentiary
The next absolute highlight of this small city is Kingston's penitentiary! Although there are no prisoners anymore, some original guards are still there and they are able to tell you the most horrific and unbelievable stories about former prisoners.
A guided tour is not cheap, but the real-life stories are something you should have heard. Moreover, half of the entry fee is donated to charity!
Important! At the end of October some places (like this one) close their doors, it isn't until spring that they open again.
Visit Kingston City Hall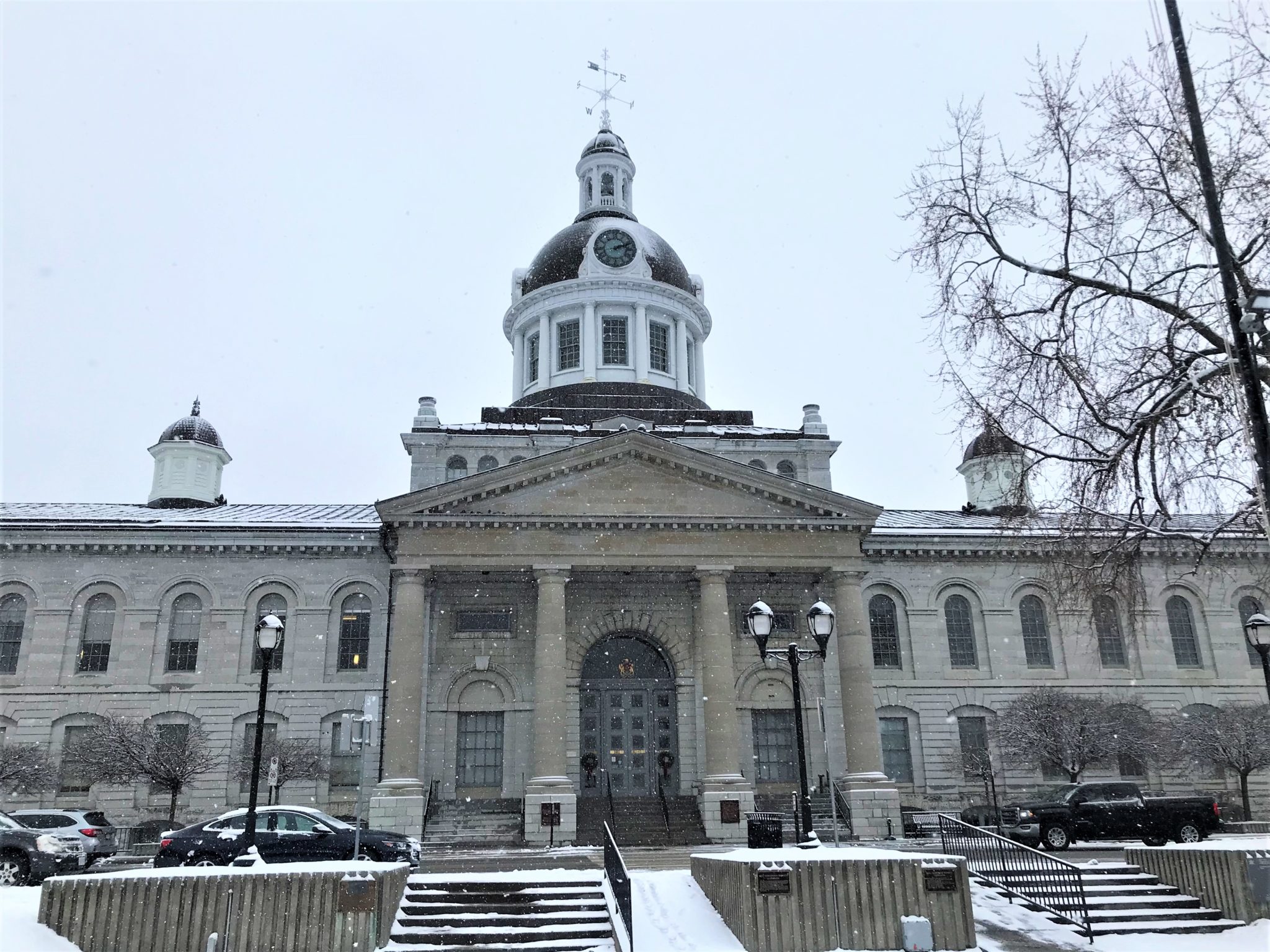 Kingston's city hall is one of the oldest pieces of history of the little city. This building has served multiple purposes over the years such as a market, bank and city hall of course.
You can visit Kingston's city hall any time you want during business hours if you take a self-guided tour, but only during summer they have real guided tours to show you around.
I recommend this if you are interested in the history of the city! Kingston has once been the capital of Canada and its majors had a big influence on Canadian history and the treatment of First Nations.
Related: fun facts about Canada you should know!
Watch sunset at Lake Ontario
Whatever season it might be, a view over the lake is always pretty! In summer you can go to the pier where students will be swimming in the lake and sitting on an improvised little beach. Although the water is fairly cold, it's the student's favourite place to hang out!
In winter, you can see the lake covered by ice. Especially sunsets are very beautiful to watch!
Take a ferry to Wolfe Island
From Kingston, you can take a ferry to Wolfe Island. This is a little island in Lake Ontario, but it does not resemble Kingston in any way. It is a rural place where you can rent bikes to make a trip around the island. The other side is connected to the United States, which makes the island a shorter route since you do not have to drive around the lake.
The island itself is very charming and populated by a lot of farms, fields and cows. In fall, you can also visit a corn maze. Perfect for a bike trip!
Book a 1000 Islands boat cruise
In Lake Ontario and the Saint Lawrence river are many more islands located, those are what they call the 1000 islands. Every day multiple cruise boats leave Kingston to sail the lake.
Although not that cheap, it gives you a pretty view of the water. You can opt for dining cruises, sunset cruises or short sightseeing cruises. If you're interested you can find 1000 Islands Cruises here!
Top tip: the best moment to take these cruises is at sunset! These times will also be the first to sell out, so be sure to book beforehand!
Watch the Santa Claus Parade
Every year in November, Santa Claus makes his official entrance into the town!
During a huge parade, Santa and a lot of other wagons make their way all the way down Princess Street to the city hall square to light the Christmas tree.
This event attracts a lot of families and shops along the way provide cookies and hot chocolate. A charming event but, depending on the weather, very cold! When I was in Kingston, the moment of the Santa Parade, it was -6 degrees celsius!
Taste award-winning poutine at Kingston's Poutine Festival
Every year during fall, a poutine festival goes through Kingston. That weekend, you can taste award-winning poutines from Canada. For those who do not know what poutine is: fries, gravy and cheese with additional topping. Very tasty!
You can check out my recipe for poutine here, provided by a professional Quebecer chef!
Enjoy the Kingston Fall Fair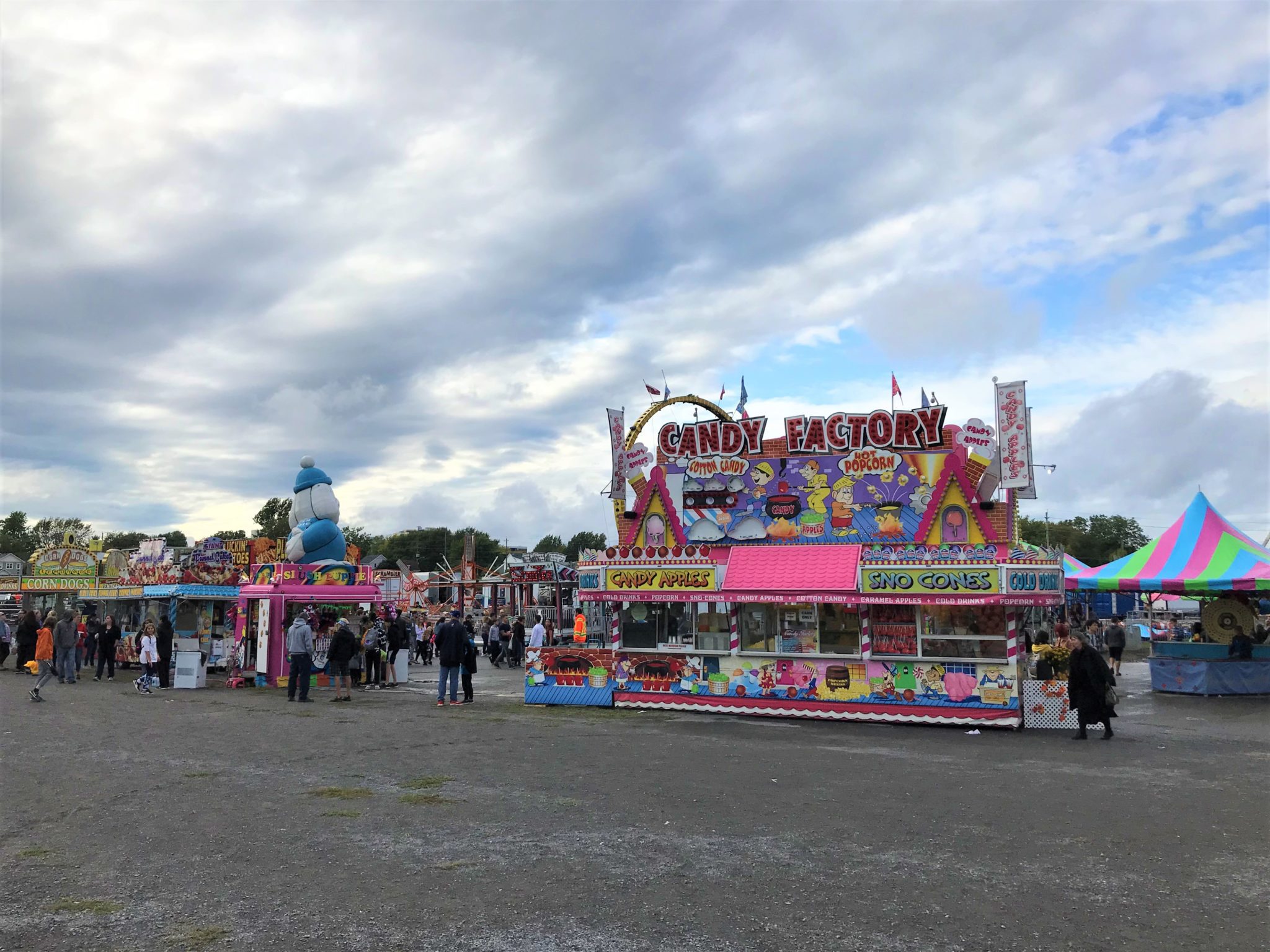 The Kingston fall fair is not very impressive but nice for little children. Kingston's annual fair is held at the Kingston Memorial Centre just like the poutine festival. Several attractions are available as well as several kinds of snacks!
Related: best fall destinations in Ontario
Go ice skating at the City Hall!
When the season is there, many ice rinks appear all over the city. Close to a park? Chances are big an ice rink is operated there!
A popular ice rink is the one at the city hall. But be prepared to only find a layer of ice on the floor. When it comes to ice skating, Canadians keep it simple.
An ice skate rental service is also not easy to find, but at Trailhead you can rent skates for a decent price. This will be around 10 CAD only.
Ready to visit Kingston?
There are plenty of things to do in Kingston! I hope this list gives you an overview of the best places to see in Kingston and all the things you can do in this little city! If you want to discover more, go visit the website of the tourist office!
One last tip: when it comes to the temperature in Kingston (or Canada), you can expect the best of winter and the best of summer! Kingston's temperatures will be quite high in summer (28 degrees celsius) and quite low in winter (-10 degrees Celsius), so be aware of this! Need help to pack? Check out my post about packing for Canada!
Do you know Kingston? Let us know any insider tips you might have here in the comments!